Fingerprint info
here are the ways that you can get fingerprinted
What do you do
1. First, you will need to get your fingerprints done. These can be done by various law enforcement
agencies around the state, and will vary depending upon where you live.
2. You will then need to get a form from DPS, fill it out, and attach your fingerprint document with it. If you secure the Fingerprint Form from
DPS on your own, there are several boxes to select from, depending upon which card you are applying
for. The proper box to check is the 7th box down in the second column of choices – the one indicating
"Vendor" – ARS 15-512.
3.The form must then be mailed to DPS. It takes about 4-6 weeks for the card to arrive once cleared.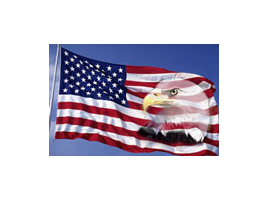 Option 1
You can go to the nearest "Arizona Livescan & Safety of Arizona"
In the Phoenix Metro Area, Arizona LiveScan, 2432 West Peoria Ave.,
http://www.arizonalivescan.com/locations/
Option 2
You can go to the nearest "Community Wellness & Safety of Arizona"
They will take you fingerprints (Cost is $15) and they will give you the form to mail to DPS the cost is $67
Community Wellness & Safety of Arizona Locations
Option 3
We have a partnership with CRIMSHIELD, an investigative agency that guarantees "crime free" individuals into the workplace. The average turnaround time with CRIMSHIELD is 3-5 business days. Officials will now have a choice to select to meet our requirements for registration:
Submit the CRIMSHIELD card upon registration. The entire process can be done online. The CRIMSHIELD clearance is valid for TWO (2) years. No Fingerprints Necessary. Click on the ink below for CRIMSHIELD
https://mtc01.crimshield.com/csapp/registerCrimshieldClient.do?referringAgentId=117#pagetop
Other information about the Card
If you have a Fingerpring Clearance card for the AIA that will work.
You can use this card for the AIA
If you have a Concealed Weapon Permit that will be allowed.
Good Luck.
Top