Officials Information
for the 2018 - 2019 Year
Southwest Desert Officials year starts on August 1st.
There will be a few changes this year. We will be assigning mostly Jr. high and High School games with a few other groups mixed in.
There will be no Dues this year. However there will be a $1 per game assessment.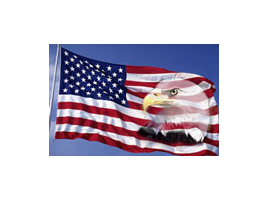 You will be required to have a Fingerprint Clearance Card.
If you do not have one I have information on the "Fingerprint" page.
If you have a card from AIA or Concealed Weapon Card they are both acceptable.
You will need to have a W-9 IRS form on file.
Here is a link to a form. https://www.irs.gov/pub/irs-pdf/fw9.pdf
Keep your availability up to date on Arbiter
I am asking everyone to keep their availabitlity up to date. It is very difficult when people keep turning back games bercause they are to lazy to put in the blocks on arbiter. I schedule about 8000 games a year. I try to assign everyone as evenly as I can. But I move people to the bottom of my list who are not available very often or who turn back games. I understand when a game has to be turn back once in a while. But when it becomes a pattern then you move to very bottom.
Know the rules for games
I try to keep the rules posted for all of Schools and Organizations. There is a Rules Page on the site. Should you find that the rules are not there or need to updated you can contact me and I will get them for you.
Be on time and Look Good
There should be no excuse for being late other than something that could no be helped. I do understand that at some time you will have a problem getting to a game on time, but it should not be a regular occurrence. Also look like you are going to work uniform clean and pressed.
Have a good Attitude
I know at times when you get to the game it has been a long and maybe a bad day,
but do no take it out on the kids.
And there are times that a coach can be a problem. When that happens do your best to control the coach but if they must be ejected do it. Do not let it become a bigger proplem
Keep Control of the game
Parents or anyone not on the field (Players and Coches) are to ignored or if it get out of hand then get administration and let them deal with it.
Do not respond to it Yourself
Have a Great and fun Year
from: Roger Hale
Top